What Is VoIP (Voice-over-Internet-Protocol)? Definition & How It Works
This article is part of a larger series on VoIP.
Voice-over-internet-protocol (VoIP) is an internet-based phone system that sends voice data through your internet connection instead of the conventional copper wires used for traditional landlines. As a result, VoIP systems offer advanced features and scalability not found with public switched telephone network (PSTN) technology. Use this guide to understand what is VoIP and how it works, including its advantages and drawbacks, top features, and providers.
How VoIP Works
VoIP lets you make and receive calls over the internet, making a high-speed connection essential. But a lot goes on behind the scenes to ensure you have a seamless experience.
Here's the step-by-step process for internet-based calling:
You make a call from any VoIP-enabled device, such as a cell phone, desktop computer, or desk phone.
Your traditional desk phone or app-based softphone connects to your internet through a wired or wireless switch or router.
Your VoIP service connects your call to recipients using landline, cellular, and virtual phone numbers.
The technology then transforms incoming and outbound audio into data packets that travel over your internet network, resulting in you and your call recipient hearing each other clearly.
Beyond the basics, your VoIP phone system provides voicemail and advanced call management features, like call recording and conferencing. Although the history of VoIP spans decades, many innovative advancements occurred over the last few years. Consequently, VoIP providers offer sophisticated artificial intelligence (AI), automation, and analytics tools.
VoIP Protocols & Standards
VoIP technology uses a set of rules, called protocols, to ensure devices can communicate. It routes data across networks and converts them to the appropriate signal based on IP addresses and transport protocols.
VoIP standards, such as session initiation protocol (SIP), ensure interoperability between devices, meaning you can make a VoIP call from different apps and devices. Internet-based phone services use SIP for video, audio, and messaging.
Common VoIP protocols and standards include:
Real-time transport protocol (RTP)
H.323
Secure real-time transport protocol (SRTP)
Transmission control protocol (TCP)
User Datagram Protocol (UDP)
VoIP Features
The simplicity of VoIP calling means you don't have to worry about which standards or protocols your service uses, as long as you have a stable internet connection. However, IP telephony also provides cloud-based public branch exchange (PBX) functionality, allowing you to personalize call routing. The best business phone systems work on your preferred devices, integrate with customer relationship management (CRM) systems, and offer advanced call management tools.
VoIP Feature Examples
For more information about additional available functionality that far exceeds what you can do with a traditional phone system, check out our more comprehensive guide on VoIP features.
Advantages of VoIP
According to our VoIP statistics article, over 60% of companies are moving away from landline systems to VoIP services. Indeed, there are many great reasons to do so. For starters, VoIP costs less and provides more features than a traditional phone system.
Cloud-based systems with artificial intelligence (AI) and automation may increase productivity, while data analytics puts performance stats at your fingertips. If you're unsure about switching from a landline to VoIP, consider how VoIP benefits your employees, customers, and company.
Communicate Across Multiple Channels
Calls over the public switched telephone network (PSTN) are audio-only. Video chat is not an option when using a landline system to communicate with your client or reply to a text message. In contrast, VoIP services support several communications channels, including short message service (SMS), instant messaging, and video calling.
Use your VoIP system to send files, images, and links to your customer without switching applications or devices. Higher-tier IP telephony packages may include social media integrations, allowing your team to monitor and respond to messages on Facebook or Twitter without leaving their VoIP app.
Decrease Operational & Capital Costs
Onsite PBX systems require ongoing maintenance and upgrades. You may need to add hardware and wire new phone lines as your company grows. On the other hand, VoIP systems put your PBX in the cloud.
Want to add or remove users? No worries. Simply make the change in your online admin portal for instant results. Your team doesn't have to update software or troubleshoot infrastructure issues because your VoIP provider handles it all from their end.
In addition, cloud-based systems don't require significant hardware and equipment investments. Switching services is simple, and your team communications are possible using any device.
Learn more in our guide to four-line phone systems vs VoIP.
Build an International Presence
Once you put your business online, you may have customers reaching out to you worldwide. In this case, the cost of international calling, both for your customers and for your sales team, adds up quickly. VoIP services like RingCentral and 8×8 provide virtual and direct inward dial (DID) numbers in hundreds of countries.
A local phone number saves your caller money, and you can customize greetings and menu options, letting them interact with your IVR system in their native language. Also, 8×8 and GoTo Connect offer unlimited international calling packages. These plans reduce costs for businesses that make a high volume of phone calls globally.
Leverage Advanced Features
Communication is essential to your business. But staying on top of messages from multiple channels and routing calls to the right people is time-consuming and prone to human error. VoIP automates call routing and notifies you if you have a new voicemail, text message, or missed call.
Indeed, VoIP services include many features that benefit businesses, and your favorite or most-used ones may differ from a company in another industry. For instance, many phone systems integrate with your paging service, making it a great option for brick-and-mortar locations with a warehouse or shop. VoIP technology also offers team collaboration tools, perfect for keeping your remote staff connected.
Disadvantages of VoIP
The benefits of VoIP outweigh its drawbacks. But, there are certain instances where a business landline system will work better for your company. Before deciding, it's a good idea to weigh your options and consider which parts of your business are impacted.
Here are the factors that you need to consider before making a decision:
Requires High-speed Internet
The bottom line is that VoIP phone service depends on the internet. If your internet service goes down at your office, you can't make or receive calls. Likewise, your internet service needs electricity. If there's a power outage and you don't have a backup generator, you won't have the internet or telephones. In this case, a VoIP alternative may be more suitable.
However, most cloud IP phone providers offer solutions to this problem. You can configure your account and call forwarding devices to ensure business continuity. If your internet service is disrupted at your location, the VoIP provider can route calls to your cell phone, an external landline, or a backup service.
May Need to Upgrade Analog Devices
Offices and call centers equipped with dozens or hundreds of analog devices will need to purchase adaptors, VoIP gateways, or new IP phones. This is a hefty expense, especially if you're still paying off your onsite equipment.
A VoIP gateway is an affordable solution if you only have a few desk phones and fax machines. You can keep using your current equipment or even retain an on-premise PBX system while adding VoIP services.
Security Concerns
Your VoIP service turns voice communications into data packets and sends them over the internet. Cybercriminals may attempt to access your information by intercepting call data. Typically, providers offer client-to-server (C2S) encryption that uses transport layer security (TLS) and SRTP protocols. TLS makes your data unreadable to hackers by scrambling the information during transit from your end to your VoIP provider.
SRTP applies the advanced encryption standard (AES) to authenticate the source and provide additional protection. However, these protocols leave your data vulnerable on the C2S server. End-to-end encryption (E2EE) is better because it encrypts the data at the source and only decrypts it for the recipient, closing security gaps stemming from TLS/SRTP protocols. It's important to understand what type of security protocols your provider uses and select services that let you enable end-to-end encryption.
Although security protocols help secure VoIP systems, internet networks aren't always safe. You may need to take additional measures to handle sensitive data, such as protected health information (PHI). Additionally, you may need business associate agreements (BAAs) for each form of communication, including video, voice, fax, and messaging.
Several top providers offer services that comply with the Health Insurance Portability and Accountability Act (HIPAA), including RingCentral and Nextiva. Consider reviewing your cybersecurity policies and monitoring systems for optimal protection against threats.
VoIP Costs
VoIP subscriptions range from less than $10 per user, per month to more than $100. However, the price varies among providers, payment models, and individual packages. VoIP costs may increase for higher-tier plans with advanced features, like voice intelligence or interactive voice response (IVR) systems.
A service like Grasshopper charges a flat rate for several lines and extensions. For a small team of five wanting basic call forwarding options, the $80 monthly fee, when billed annually, is reasonable. You'll pay $99.95 total per month for five RingCentral Essential subscriptions with yearly prepayment.
Many providers like Nextiva and Phone.com offer discounts for annual prepayment and user volume. Phone.com and 8×8 also let you mix and match plans. These options lower your costs and make it easy to scale your business up or down.
Some providers offer add-on features or bundles along with your monthly subscription fees. These may include toll-free minutes, additional phone numbers, or advanced features.
Is VoIP Right for Your Business?
Thanks to its flexibility and low initial investment costs, VoIP is a viable solution for most businesses. Many traditional landline providers like AT&T and Verizon offer VoIP services, signaling an industry-wide shift toward cloud-based systems. If you're comparing VoIP and landlines, take the quiz below to see which one fits your needs and budget.
Answer a few questions about your business, and we'll give you a personalized product match.
Choosing a VoIP Provider
Picking the right business phone system is challenging. Your service has to check off a lot of boxes to be the right fit for your company. We've identified three of the best VoIP providers for small businesses with your time in mind:

RingCentral is a unified communications (UC) platform with video, voice, and messaging in one application. It has four subscription plans and offers discounts for user volume and annual prepayment. Prices for one to 20 people range from $19.99 per user, per month to $49.99 with yearly billing.
A RingCentral MVP subscription includes voicemail-to-text, team messaging, and document sharing. Upgrade to the Professional version for audio conferences with 1,000 people and video meetings with 100. RingCentral provides virtual and DID international numbers to keep teams and customers connected worldwide if your workforce is expanding globally.

With a built-in CRM, next-level analytics, and a user-friendly interface, Nextiva is an excellent fit for your U.S.-based workforce. It offers three tiered pricing plans, volume-based discounts, and lower pricing for annual prepayment. Subscriptions for one to 19 people range from $21.95 to $35.95 per user, per month with annual billing.
All Nextiva plans include toll-free minutes and unlimited internet faxing. Choose the Professional package for video conferences with 250 participants, CRM integrations, and one professionally recorded greeting for your auto-attendant.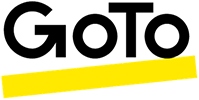 Unlike Nextiva and RingCentral, GoTo Connect supports video calling on its entry-tier plan. It also has built-in team messaging, audio conferencing, and unlimited extensions. The three subscriptions range from $22 to $39 per user, per month for two to 10 people when paid annually. Adding 11 or more employees drops your monthly bill by $3 per user, making GoTo Connect the least expensive option.
GoTo Connect is an excellent option if your international calling costs are getting out of control. Choose the Standard or Premium plan for unlimited calling to more than 50 countries.
Not what you're looking for? Check out one of the best cheap VoIP services, Google Voice, or choose from the list of top Google Voice alternatives.
Bottom Line
You may know the answer to what is VoIP, but do you know how it differs from a landline? Check out our guide to compare landlines to VoIP. If you're ready to take the next step, sign up for a free trial with a small business VoIP service and start taking business calls from almost anywhere.