How to Create a Customer Profile (+ Free Template & Examples)
A customer profile is a snapshot of one of your ideal buyer types in terms of shared demographics, pain points, typical buying journey, and priorities. Profiles enable you to refine and focus marketing and sales efforts to produce more effective campaigns, increase revenue, and improve customer retention. Download our free customer profile template and follow the steps below to create a customer profile for each of your company's ideal buyer types.
Download Our Free Customer Profile Template
PDF | Word | Google Doc
Create customer profiles and use them to plan and execute sales and marketing campaigns that generate leads, nurture them, and help you convert more deals in six steps:
1. Gather Customer Information
Gather and analyze information about your customers. As you dig into this data, you may find that some of your best customers share similar demographic traits, behaviors, pain points, buying motivations, values, or interests that could be helpful when creating a customer profile. While new businesses often need to make some educated guesses as to customer archetypes, profiles can be refined over time as you gain this type of intel on your customers.
If you use customer relationship management (CRM) software, you may have been tracking some of this information without even realizing it. CRMs store contact, lead, and customer information and track sales pipelines to see where deals are in the process. You can use popular CRM products like Pipedrive, Salesforce, or HubSpot to identify data for your buyer profiles.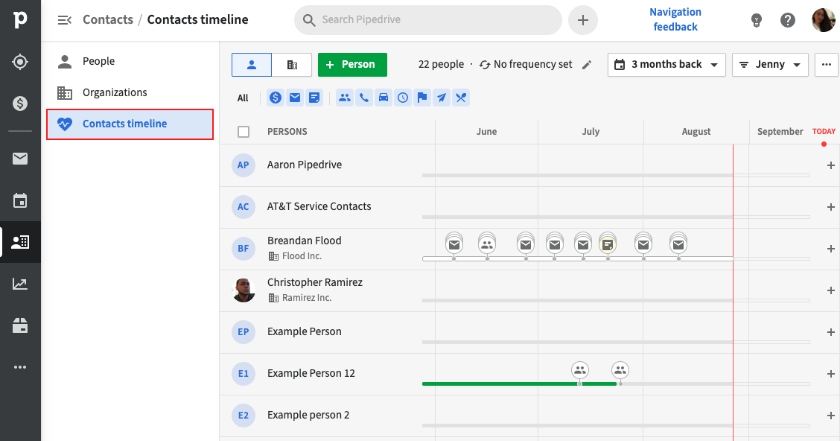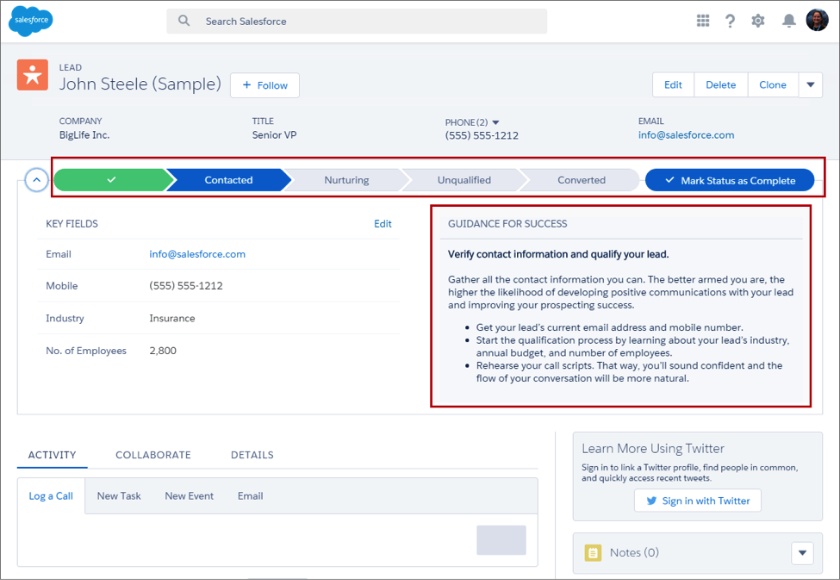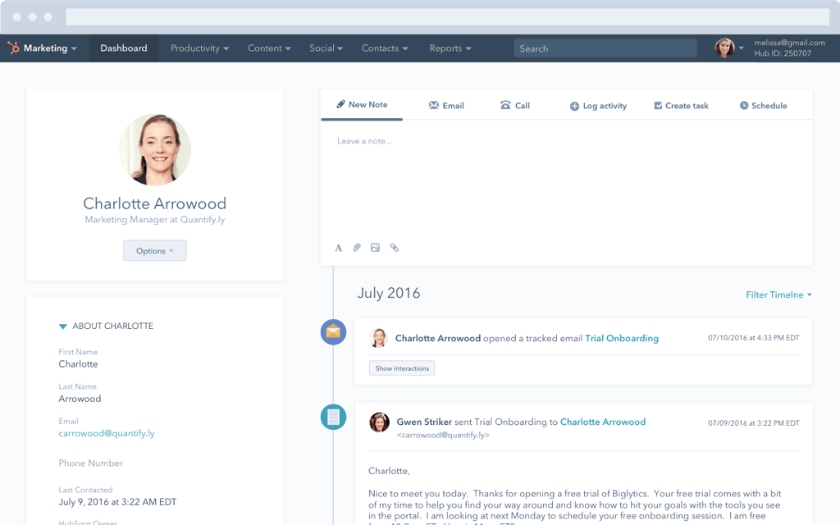 For example, your CRM system can reveal consistencies as to leads or customers came from, which messaging resonated best with different types of clients, buying catalysts, and priorities. All of this information becomes relevant for the next steps in creating a customer profile.
2. Identify Shared Customer Demographics
Demographic information answers the question "who are they?" It includes things like age, race, gender, income, occupation, education, marital status, and role in an organization (especially relevant in business-to-business (B2B) sales). This data helps you better understand budgets and spending capabilities, potential pain points, decision-making and purchasing power, and what messaging will engage them the most.
For example, if your target audience age is between 20 and 25, imagery and messaging in ads and marketing content should reflect their values, interests, and age group. Alternatively, a B2B business targeting buyers in a certain role, such as a financial manager, would use marketing and sales materials with corporate-oriented images and messaging that speaks to the pain points or common responsibilities of these types of professionals.
3. Determine Common Customer Behaviors
Behavioral information answers the question "what do they do?" This could encompass both what your ideal buyer types do in their personal lives or professional roles as well as the customer's typical buying journey. Understanding customer behaviors is vital for identifying the common roles, responsibilities, pain points, buying motivations, and purchasing decision catalysts needed to build a customer profile.
Information about customer behaviors (and some demographics) can also show you which communication channels will be most effective. The "what they do" will indicate whether they use social media, research products online, frequently check email, attend trade shows and networking events, or are constantly on their phone.
4. Analyze Preferences & Priorities Shared by Your Ideal Buyer Types
This information answers the questions "what do they want or like?" and "what's important to them?" It could be hobbies like fishing or biking or could refer to priorities when making purchases such as high-quality products, great value, or solid customer service. The emotional selling strategy adheres particularly well to this part of the customer profile because varying priorities trigger different emotions.
For example, let's say you sell insurance and one of your customer profiles is "The Family-oriented Buyer," representative of buyer types that always prioritize doing what's best for their family. When marketing or selling to leads that fit this customer profile, the "fear" emotion can be triggered by explaining the risk of not purchasing an insurance product and the negative impact it could have on their family.
5. Assign Names to Customer Profiles & Add Them to Contact Records
Group the information compiled for your customers' demographic, behavioral, and preferences into buyer archetypes and assign each customer profile a unique, descriptive name. Once a name is assigned, the profiles should be used to create or improve your company's sales and marketing strategies, activities, and campaigns.
One of the most effective ways to do this is by tagging customer records in your CRM system. Tagging is a feature for assigning traits or attributes to a contact record in the form of a "tag," which (in this case) could be identical to the customer profile name that is most appropriate for a given contact.
Tags enable you to easily sort and filter contact lists for marketing and sales activities like email marketing and cold-calling campaigns. They also allow your reps to have more productive and effective conversations since agents know more about the contact's values, needs, and motivators. With tagging, you can see the relevant information in a contact record or download contact lists by filtering your data based on a tag.
Two examples of CRMs that offer this functionality are Zoho CRM and Freshsales. Both let you tag contacts then either view the tag within a record or filter a list based on tag data. By tag filtering using customer profile names, your team can easily compile a list of leads or customers and deploy targeted marketing and sales initiatives most likely to resonate with the list.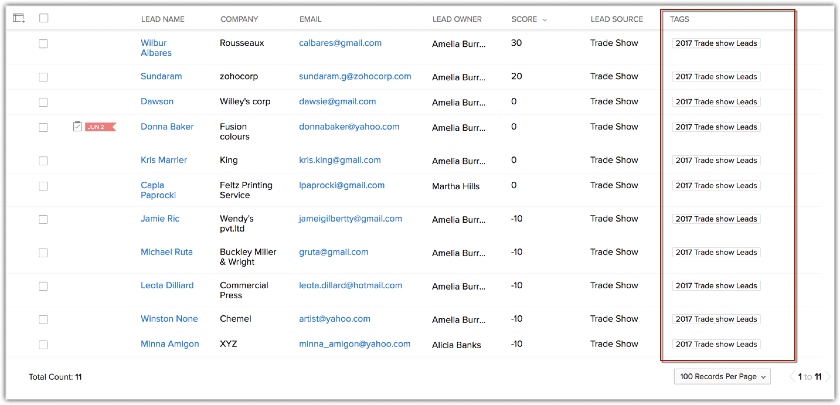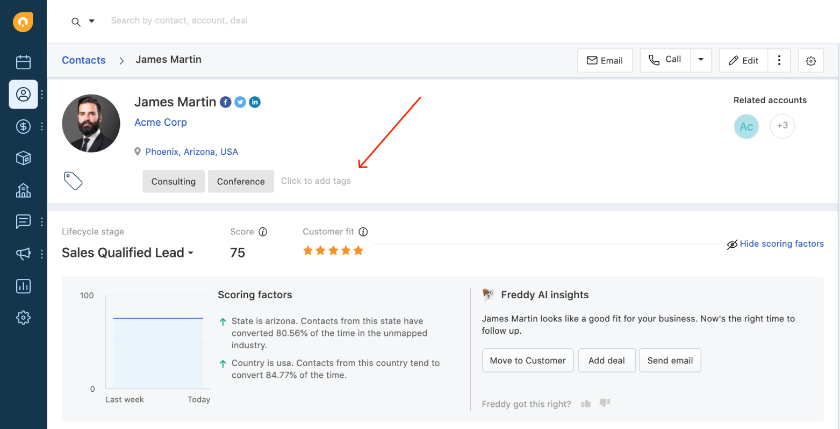 6. Plan & Deploy Customer Profile-targeted Campaigns
After creating customer profiles, it's time to strategize, plan, and execute sales and marketing campaigns based on them. Every campaign, initiative, or activity will include a communication channel (where you do it), messaging (what you communicate), and a method or tactic (how you do it). Below are examples of each component in a campaign:
Channel (the where): Phone (cold calling), email (mass or personalized), online (ads, social media, website, or blog content), in-person (trade shows, expos, networking events), and so on
Messaging (the what): Such as low price, time or effort-saving, high quality, special offer, time-limited, free trial, total value
Tactic/Method (the how): Such as emotional selling, consultative selling, using people in ads representative of your target demographic, educational marketing, search engine optimization (SEO)
When using customer profiles to create sales and marketing campaigns, you can use similar approaches for current customers as well as prospecting and lead generation. This is because each profile encompasses an archetype of similar buyer type attributes.
Customer Profile Examples
Most businesses have between two and six customer profiles. However, you may have many more if you offer a broad range of products or services or serve many different customer types.
Below are customer profile examples including a customer profile chart for a business-to-consumer (B2C) company and one for a business-to-business (B2B) company. The chart for your company should include multiple types of customers, their characteristics, and the best potential marketing strategies and channels to utilize for each customer type.
Restaurant Customer Profile (B2C)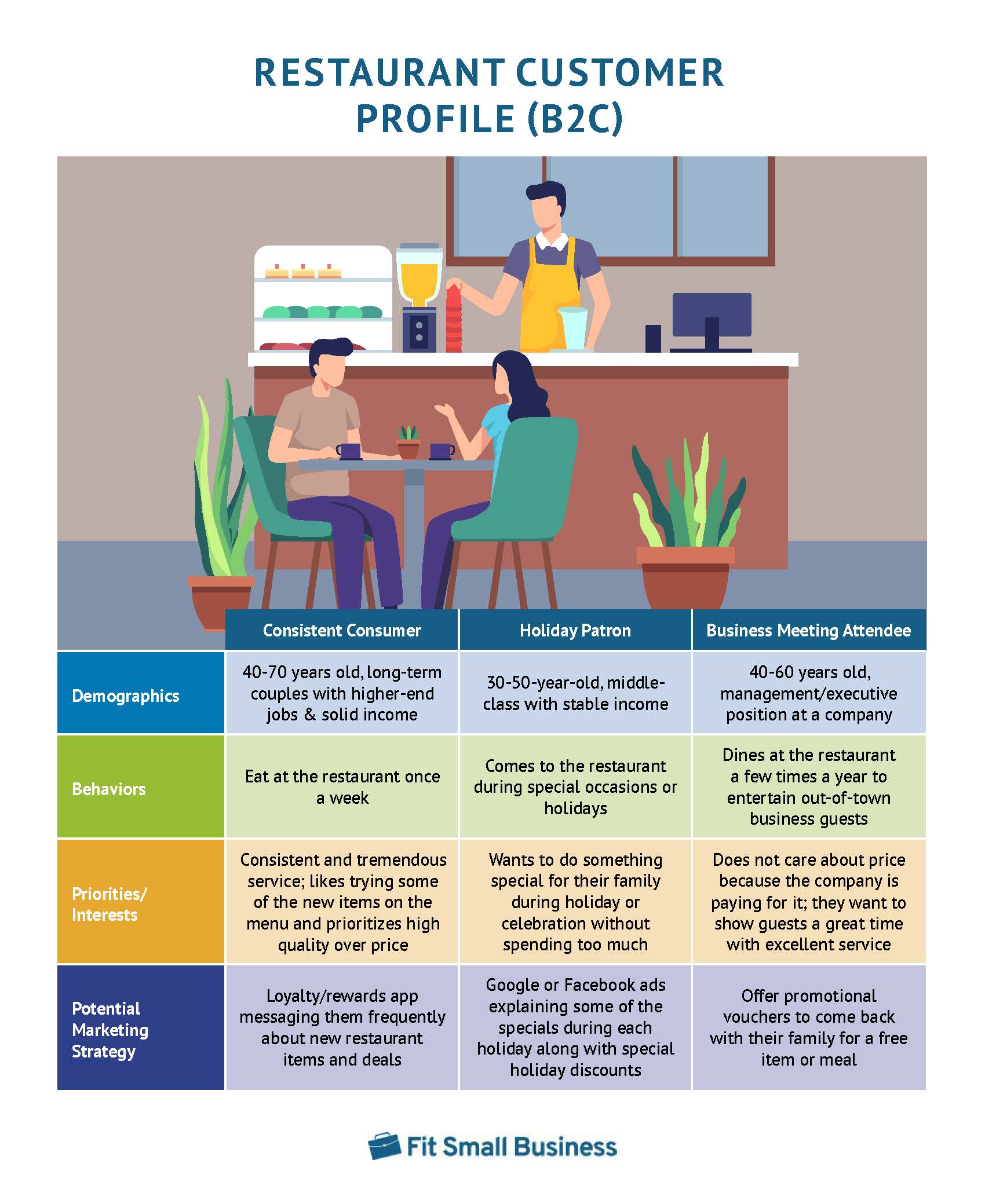 Commercial Insurance Customer Profile (B2B)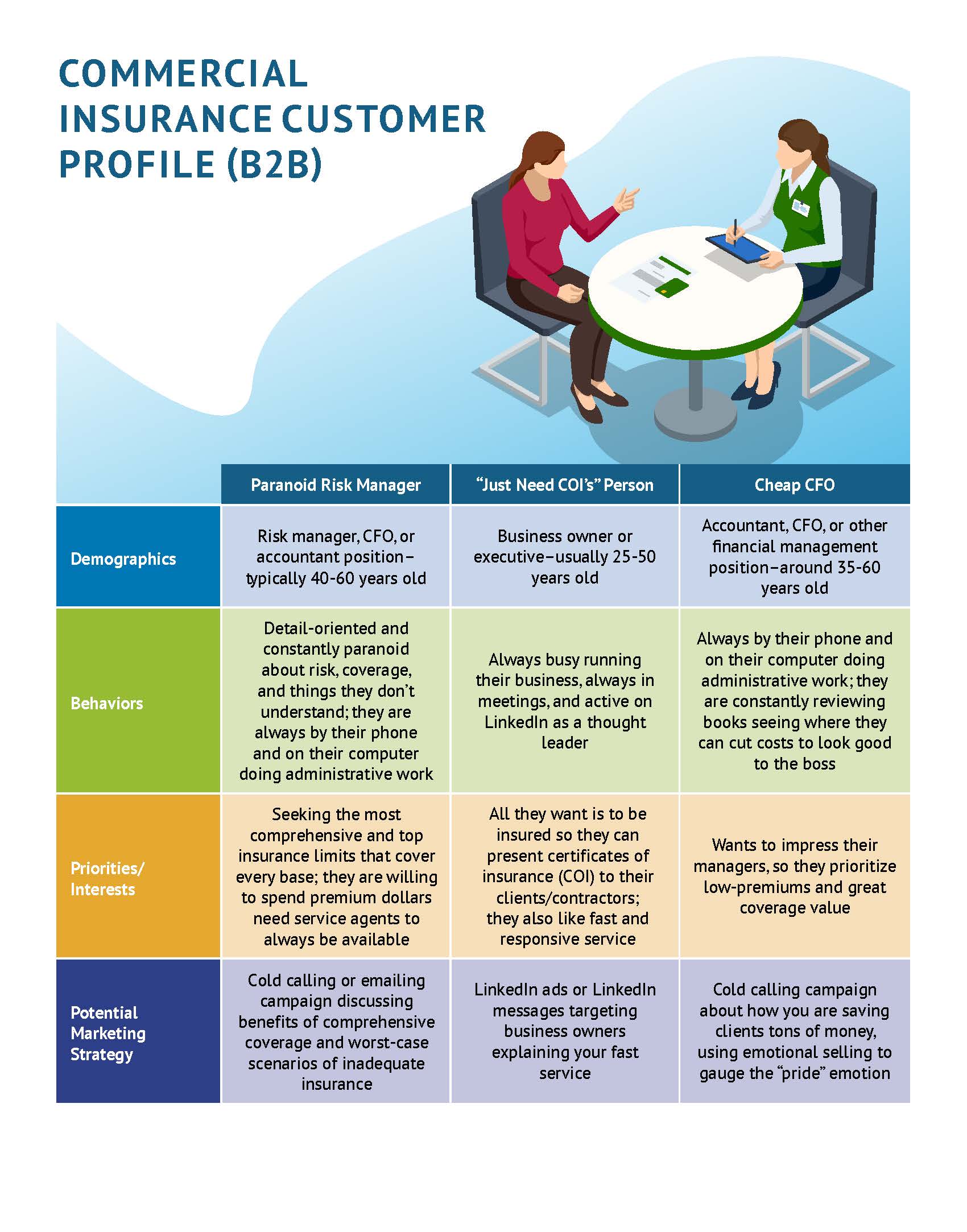 Bottom Line
For anyone in marketing or sales management, customer profiles offer insights to help you attract and convert more of your ideal buyer types. Download our free customer profile template and use it to build customer profiles following the steps above. Use them to optimize your sales and marketing campaigns with more effective content geared to your target audiences and delivered on the channels they prefer to use.